I have been asked by multiple people in the last few days how we afford to travel full-time and how they can too. Read on to find out how a single mom affords to travel full-time.
When we first started traveling, we lived off my military retirement check. It wasn't much but you can live in other countries where the dollar is strong for very little. I'd argue that I family can live a comfortable life abroad in many countries with just $1700 a month.
[affiliate disclosure: I may get a small commission if you make a purchase through the links on this page at no additional cost to you]
Living like that was fine at first, but I knew I wanted more and I wanted to show others that they too can travel by making money online. I decided to start taking blogging seriously instead of just treating it as a hobby. I took The Business of Travel Blogging Course by Nomadic Matt and from there turned my blog into an actual business that continues to grow. It makes me money but we are still in the beginning stages as I implement the different topics covered in the course.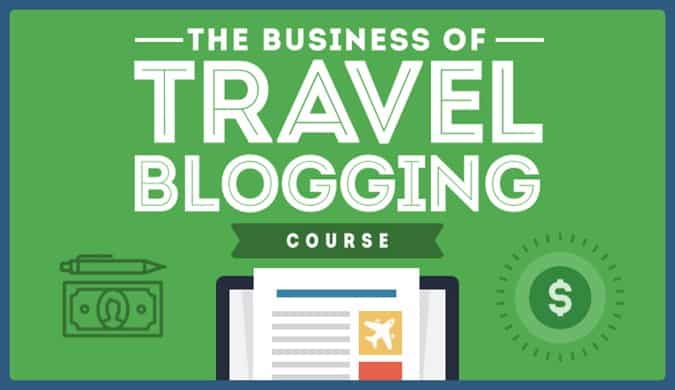 Blogging takes time but if you love to write I truly believe it is a great way to make money, and I highly suggest you take this course right from the beginning so you can avoid all the mistakes I made when I started out. You can sign up for the course by clicking here.
I also started running online workshops and mentoring programs.
How A Single Mom Affords To Travel Full-time

We had NO permanent home for a while. We ended the lease to our condo in Austin, TX, and then used the money we would have typically used on rent or a mortgage to rent our accommodations for the month. We did a ton of what I like to call fast travel switching places every week and every month. This turned out to be very expensive and very stressful. We've found that staying in a place for 3 to 6 months is more our style and so much better for the budget and our sanity.
Now, after a year and a half of travel, we do have a home base here in Albania. We are using it as a home base so we can explore Europe.
Where my rent and mortgage in Austin, TX was around $1500 to $1800 a month, in Albania it is only $575 a month for a beautifully furnished penthouse. I have single mom traveling friends in Mexico who have nice apartments for around $200 a month.
However, even though that is what I like, signing a local contract is a great option for travel. Typically, you can get the best deals this way.
I always recommend renting an Airbnb for a month (some will suggest a few days) and then looking for something local once you get to your destination.
Eiffel Tower Anyone? Nope!

We live like locals not tourist! That means we seek out free things to do like libraries, parks, and hiking. This also means that we can't always see and do the most talked about things because it is not in the budget. If we can't afford it, we don't do it.
Now, although I am all for sticking to a budget and not spending money you don't have, I do believe you should have fun. What is the point of travel if you can't afford to do anything?
I've learned on my journey that we actually enjoy doing some of the touristy things which does require money. Money is an energy and it is in abundance. I try to think of money in a positive light at all times. It is good to have money and lots of it so you can create experiences. I used to advocate for extreme budget travel. I do not anymore. To put it simply. You need money to travel because travel is not cheap.
TV Dinners Anyone?

We try to cook at home instead of eating out. TRY is the key word here. This is something we definitely need to work on because we could save hundreds more each month if we did. The good thing about renting an Airbnb instead of getting a hotel room is being able to have a kitchen.  It's a lifesaver. We traveled through some places where eating out really didn't kill the budget like Mexico. I could probably treat the whole family to a nice fancy dinner for about $10 and the food in Mexico is absolutely amazing! What I would do for a delicious taco right about now!
Stop Buying Sh*t

We don't really buy stuff. We have nowhere to put it so we have to think each time before we buy. Everything we own fits into three backpacks. When you don't have a house, you can't walk out of Target with a bunch of adorable home decor items you just bought. It works like magic.
I fill my cart up with everything I want and then walk around and put everything back on the shelves. Okay. Full disclosure. Sometimes I just leave the cart full of stuff and RUN! I know. I am terrible.
Gotta Make That Moolah

Full-time traveling, which is not for everyone, usually requires a way of making money on the road. You can look into Upwork for freelance gigs. You can teach English online if you have a bachelor's degree with VIP kid or if you don't have a degree you can work for the company I got hired for, Cambly. Please note: Although I was hired by Cambly, I have yet to actually log on and teach so I can't give any advice there because I have been focusing on growing my own online business.
I recommend starting your own online business more than anything. If you are ready to travel right this second and want to teach online in the meantime to get traveling right away, then go for it. But I still recommend starting your own online business.
I also recommend hiring a life coach or mentor. After hiring a life coach, my life transformed which is why I continue to invest in myself and my business.
Check Your Privilege
Keep in mind traveling is a privilege. Not everyone can do it. Those travel bloggers that state you can quit your job and travel the world are full of it. They are most likely getting paid to tell you that. Yes, some people can but I don't agree that everyone can. Some people can barely afford food or a roof over their head. That is a FACT.
Get Lost

Explore your own city. Get lost on purpose. Leave the GPS at home. Look up free events. You don't have to go to another state, city, or country to explore the world.  Explore your own backyard.